Shores of the Polar sea. A Narrative of the Arctic Expedition of 1875-6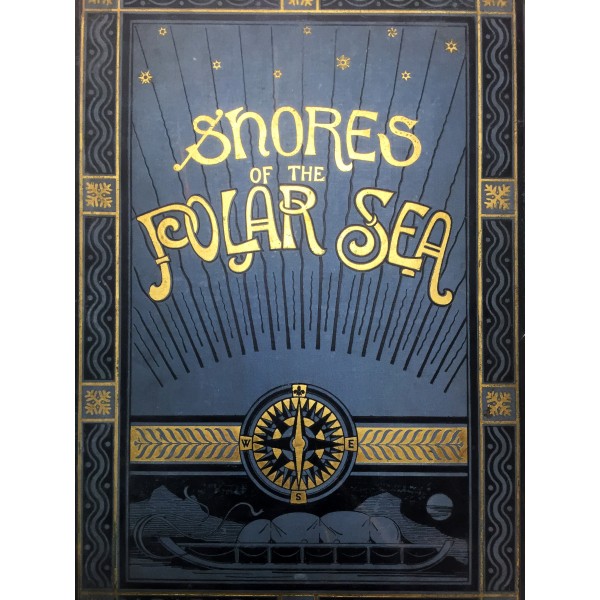 Shores of the Polar sea. A narrative of the Arctic expedition of 1875-6.
Edward L Moss
London M. Ward & Co., 1878.
Handsomely bound in publisher's decorative cloth. 1st ed.  Folio, 48 x 34 cm. All edges gilt. 83 pages illustrations, color map. 16 color mounted chromolithograph plates, each preceded by a leaf with descriptive letterpress. 
Dr. Edward Moss, the ship's surgeon and artist for the H.M.S. Alert, produced this book 2 years after the expedition's return.  Moss sailed with Captain George S. Nares' Arctic Expedition aimed at reaching the North Pole or the highest latitude possible.  They ventured up Baffin Bay, into what later would be named Nares straight, along the northern shores of Ellesmere Island (called Grinnell Land on the map) and Western Greenland.  The expedition became trapped in ice and was forced to travel by sledge.  Markham's sledge party made achieved the furthest north point, in the ice covered Lincoln Sea (83 20' 26"N).  Scurvy sapped the crew's energy and nearly doomed the expedition.  Moss provides vivid views of Greenlanders, Musk Ox, sledge parties, and the rituals of the crew.  The lithographic plates are especially attractive.
NMM 1, 954; Books on Ice, 4.7.