Philadelphia Public Ledger's Unrivaled Atlas of the World: Containing Colored Maps of Every Country and Civil Division Upon the Face of the Globe with Marginal Index Together with Historical, Descriptive, and Statistical Matter Pertaining to Each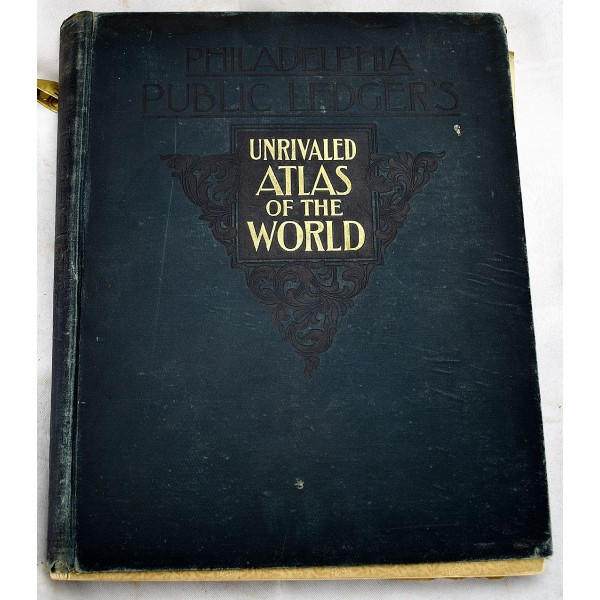 Philadelphia Public ledger's unrivaled atlas of the world : containing colored maps of every country and civil division upon the face of the globe with marginal index together with historical, descriptive, and statistical matter pertaining to each ... also a concise review, of the world's peoples
George W. Childs Drexel (Editor); Rand McNally and Company,; Public Ledger (Philadelphia, Pa.),
Chicago : Rand NcNally & Co., 1899
Bound in publisher's cloth. 7 unnumbered, 353 pages: illustrations, color maps ; 36 cm. Gutters reinforced with tape. Hardcover. Clean, unmarked pages.
This is an oversized or heavy book, which requires additional postage for international delivery outside the US.