P.H. Polk, Photographs (Signed)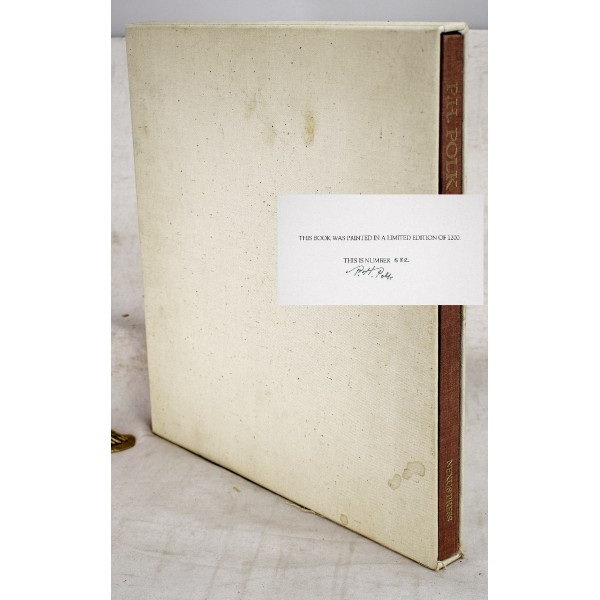 P.H. Polk, Photographs (Signed)
Polk, P. H
Nexus Press, 1980
Limited edition #582 of 1200 signed by P.H. Polk on limitation page. From the library of Dr. Ralph Gomes, Howard University. Hardcover in slip case. Good binding and cover. Shelf wear. Light staining to slip case. Pages unmarked.
Prentice Hall Polk studied photography at Tuskegee Institute in Tuskegee, Alabama. He later became the school's official photographer and maintained a studio in Tuskegee from 1939 until his retirement in the early 1980s. His photographs celebrate the national and local elite, as well as the working-class residents of the region.
Dr. Gomes was a professor at Howard University for 49 years in sociology and criminology. He was also a former Olympic athlete, representing Guyana in the 1960 Rome summer Olympics. Besides his scholarly work, Gomes was active in the black liberation movement. He had an impressive and deep collection of black art, historical advertising and iconography that spoke of the passage of black people and how they sought to record their life stories. His collection spanned from slavery, to antebellum life, to Jim Crow, to the Harlem Renaissance, to sport, to the civil rights movement.
This is an oversized or heavy book, which requires additional postage for international delivery outside the US.