On the road to Bagdad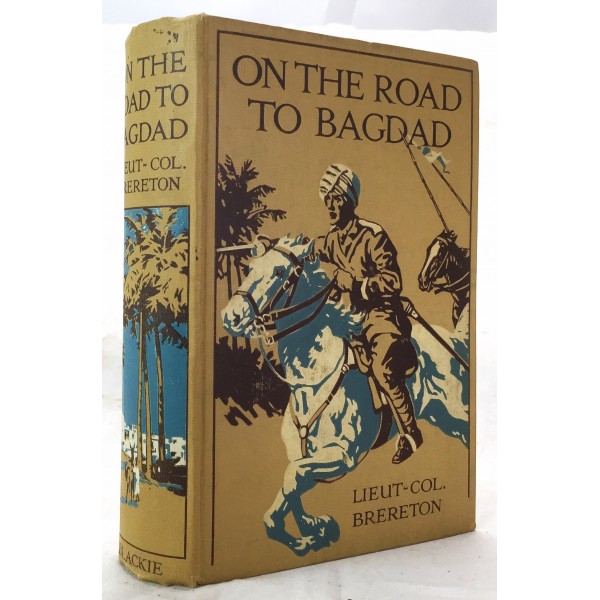 On the road to Bagdad, a story of Townshend's gallent advance on the Tigris,
CAPTAIN F S BRERETON
BLACKIE AND SON, 1917.
1st ed. 384 pages frontispiece, illustrations (map) plates 20 cm. Bound in publisher's handsome pictorial cloth. Hardcover. Good binding and cover.
Frederick Sadleir Brereton (1872-1957) served in the British Army in the Boer War and the First World War in the Royal Army Medical Corps. (Later promoted to Brevet Lieutenant Colonel). He wrote over 40 books describing heroic deeds of the British Empire for young people.