Notes on the Originality of Thought: The Concept of Internal Necessity: Poetic Thought and Constructive Thought (Signed)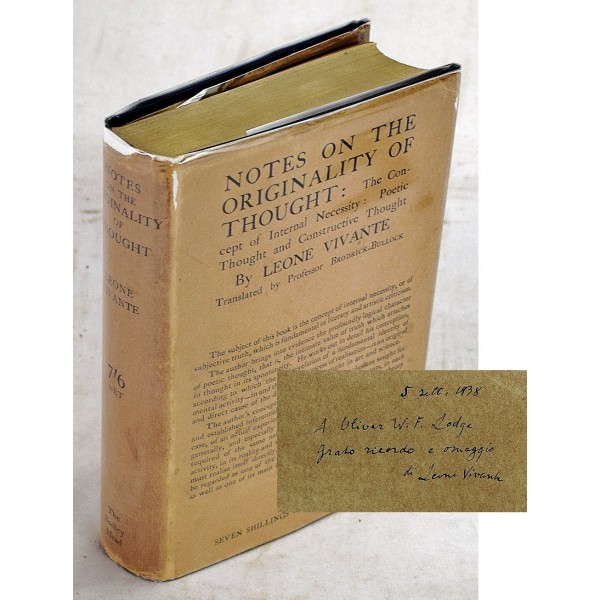 Notes on the Originality of Thought: The Concept of Internal Necessity: Poetic Thought and Constructive Thought (Signed)
Leone Vivante
John Lane, The Bodley Head, 1927
Inscribed by Leone Vivante to Oliver W. F. Lodge on front end page. Hardcover and dust jacket. Tears to jacket. Dust jacket in protective mylar cover. Good binding and cover. Shelf wear. Generally clean. 227 p., 19 cm.
Oliver William Foster Lodge (1878-1955) was an English poet and author. Some of his works include: "Summer Stories", "The Pindar of Wakefield", and "What Art Is".
Leone Vivante (1887-1970) was an Italian philosopher and author. In his works he stresses the underived, self-sustaining, originally active nature of psychic reality. Some of his works include: "Principles of Ethics", "Intelligence in Expression", and "English Poetry and its Contribution to the Knowledge of a Creative Principle."