Nicholas White Family 1643-1900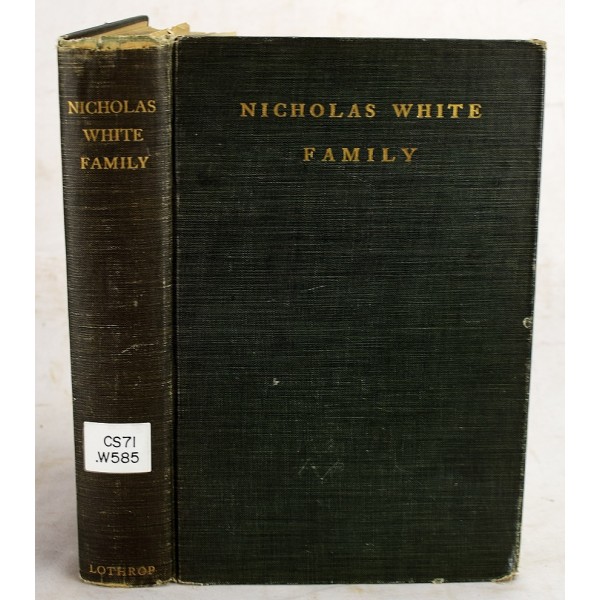 Nicholas White Family 1643-1900
Lothrop, Thomas J.
C.A. Hack & Son, 1902
Includes handwritten letter signed by Thomas J. Lothrop. From the library of the Mayflower Society. Bound in publisher's green cloth. Gilt lettering. Hardcover. Library stamps. Shelf wear. Edges rubbed. Front gutter weakened. Scattered markings. Pages torn. 493 p., 24 cm. Related ephemera included. Families chronicled include: Allen, Austin, Caswell, Dean, Field, Hall, Harvey, Leonard, Lincoln, Pratt, Read, Turner, White, Wilbur, and Weed.
Founded in 1897, the Mayflower Society, or General Society of Mayflower Descendants is a non-profit organization. Membership requires proof of lineage from one of the passengers who traveled to America on the Mayflower in 1620. Their educational mission includes telling the story of the Pilgrims as well as maintaining the highest standards possible for genealogy research into the lineage of the Pilgrims.