Mitchell's New General Atlas 1874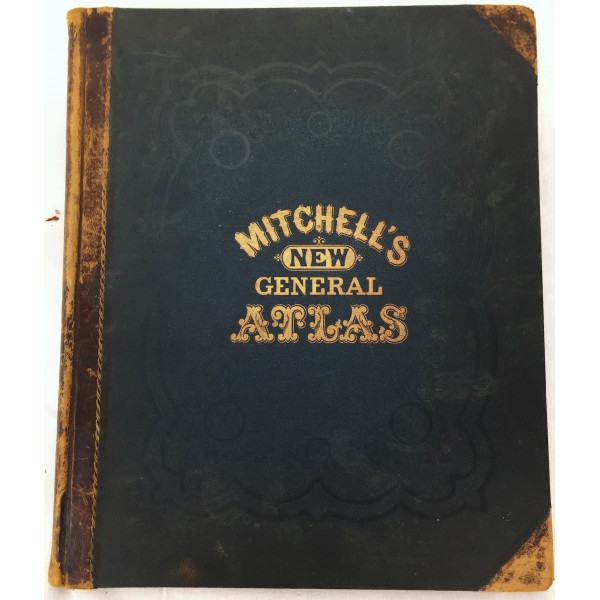 Mitchell's new general atlas : containing maps of the various countries of the world, plans of cities, etc., embraced in seventy-two quarto maps ; Forming a series of one hundred and three maps and plans, together with valuable statistical tables ; Also, a list of Post Offices of the United States and territories, and census of 1860 and 1870
Mitchell, S. Augustus
S. Augustus Mitchell, 1874.
Handsome, clean volume. Collated: 2 leaves, 27, [4] pages, 106 color maps and plans on 72 leaves ; 39 x 32 cm.   Original leather spine over publisher's navy blind tooled boards.  Gold lettering on front.  Internal gutter slightly attenuated at list of maps page. Some rubbing to leather spine/corners lightly bumped.  Names on Clement Darlington, West Chester PA, 1874, Carrie D. Speakman, 1880 on end page.
Maps are in near-fine condition and free of soiling or foxing.
Mitchell's New General Atlas was a classic geographical reference in the late 19th century. Taking over the Mitchell Company business after his father retired in 1860, S. Augustus Mitchell, Jr. revised the existing Mitchell atlas and renamed it the New General Atlas. New editions were published yearly until 1887. The maps were so popular they were used by the public and sometimes other publishers until the 1900s.
See Ristow, American Maps and Mapmakers. Phillips 892