Medicinal Plants An Illustrated and Descriptive Guide to Plants Indigenous to and Naturalized in the United States which are Used in Medicine (2 volumes)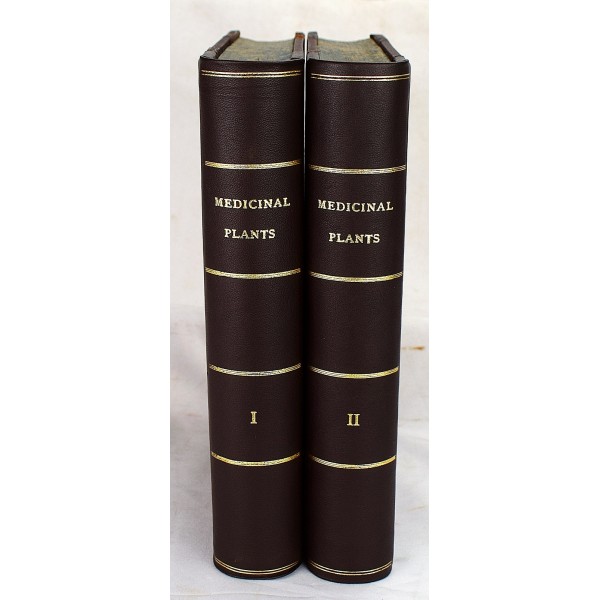 Medicinal plants : an illustrated and descriptive guide to plants indigenous to and naturalized in the United States which are used in medicine : their description, origin, history, preparation, chemistry, and physiological effects fully described, together with the properties of the most important medicinal plants of other countries, thus giving information upon over one thousand medicinal plants (2 volumes)
Charles Frederick Millspaugh
Philadelphia : J.C. Yorsto, 1892
[Chromolithographic plates] 2 volume set. Thick quartos, 30 x 22 cm. Bound in publisher's boards, rebacked with a modern leather spine. 180 full page illustrations. Color lithographed plates. Includes the folding plate of Cannabis. "The outstanding Homeopathic Materia Medica" Bennett, American Color-plate Books. p. 78. Winston, The Heritage of Homoeopathic Literature, p. 133 f. Nissen BBI 1381. Stafleu & Cowan 6067.
Signed on fep, C.H. Pierce.
Charles Frederick Millspaugh (1854-1923) was a head of the botany department at West Virginia University and curator of botany at the Field Museum in Chicago until his death in 1923. Originally published in parts (1882-1887) with title: American medicinal plants.
This is an oversized or heavy book, which requires additional postage for international delivery outside the US.