Kipling's Works - Ten Volume Set (Sahib Edition) from Kipling's Works Volumes 1 thru 10 (Sahib Edition)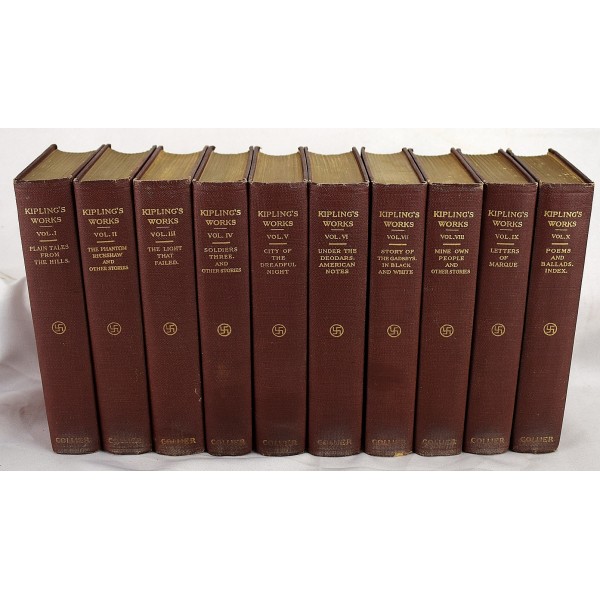 Kipling's Works - Ten Volume Set (Sahib Edition) from Kipling's Works Volumes 1 thru 10 (Sahib Edition)
Rudyard Kipling
P. F. Collier & Son
10 volume set. Bound in publisher's red cloth. Hardcover. Good bindings and covers. Clean, unmarked pages.
[v. 1] Plain tales from the hills.--[v. 2] The phantom 'rickshaw, and other stories.--[v. 3] The light that failed.--[v. 4] Soldiers three, and other stories.--[v. 5] City of the dreadful night [and other stories]--[v. 6] Under the deodars. American notes.--[v. 7] Story of the Gadsbys. In black and white.--[v. 8] Mine own people.--[v. 9] Letters of marque.--[v. 10] Poems and ballads. Index.
This is an oversized or heavy book, that requires additional postage for international delivery outside the US.