Keystone View Company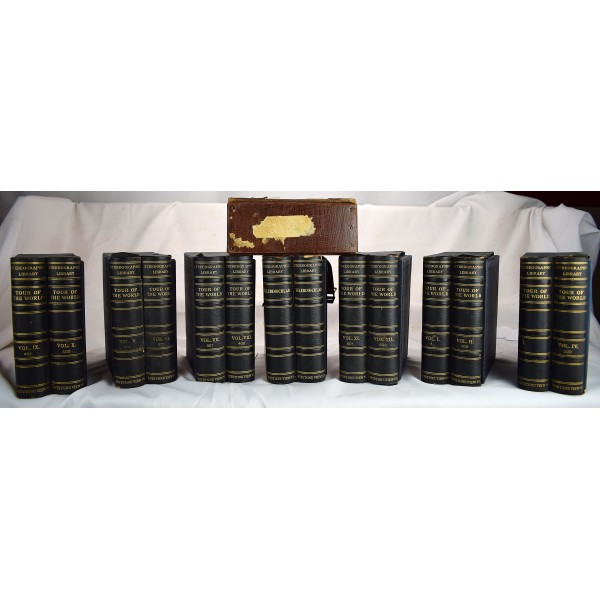 Keystone View Company boxed sets of stereoviews (600+ Stereographs in 8 boxes)
Keystone View Company
Underwood & Underwood, 1930-33.
6 volume set (12 volumes bound as 6 + 2 additional boxes). Stereoview boxes bound in navy cloth with gold lettering and stamping. Also includes telebinocular viewer box + light. Includes an additional stereoview box with approximately 25 additional cards primarily on Egypt and the Middle East. Some wear to stereoview boxes, with part of the cloth stained/discolored. Stereographs themselves are in excellent condition. Stereoviews circa. 1892-1933. Approximately 600 stereographs. Card dimensions: 9 x 18 cm.
"Keystone's "Tour of the World" set of stereo images includes scenes of England, Switzerland, Germany, Austria and other European countries, the Balkans, Scandinavia, Asia and the Pacific islands, Australia and New Zealand, Africa and the Middle East, Palestine, Canada, the United States, Mexico and Central and South America. Among the things portrayed are physical features, flora and fauna, cities and buildings, industrial and historic sites, and people. The backs of the stereographs contain information about the images along with references to history and occasionally poetry. Some references are made to World War I, a geyser that spouted in Yellowstone in 1928, the presidency of Franklin Delano Roosevelt, and other milestones that help to date the images but many are undated." - Briscoe Center for American History, Univerity of Texas.