Journal of a Second Voyage for the Discovery of a North-West Passage from the Atlantic to the Pacific: Performed in the Years 1821-22-23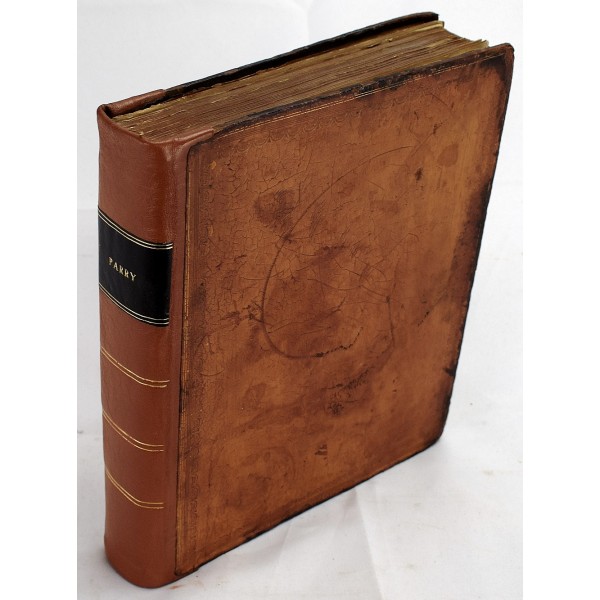 Journal of a second voyage for the discovery of a north-west passage from the Atlantic to the Pacific : performed in the years 1821-22-23, in His Majesty's ships Fury and Hecla, under the orders of Captain William Edward Parry, R.N., F.R.S., and commander of the expedition.
Parry, Captain William Edward
London: John Murray, 1824
Quarto, 27 cm. Contemporary leather boards, rebacked on modern leather spine. [2] (xxx) 571 pp. Important note, defective copy: Many of the engraved plates and folding maps are missing. Lacking engraved frontispiece. Most of the single page maps present. 4 folding views of the coastline present at the rear. Sabin 58864; Field 1184. Arctic Bibliography 13142. Sold with all faults.