Duncan's Itinerary of Scotland: Containing the Roads Through Scotland, and the Principal Roads to London: With the Gentleman's Seats, and Other Remarkable Objects, on Each Road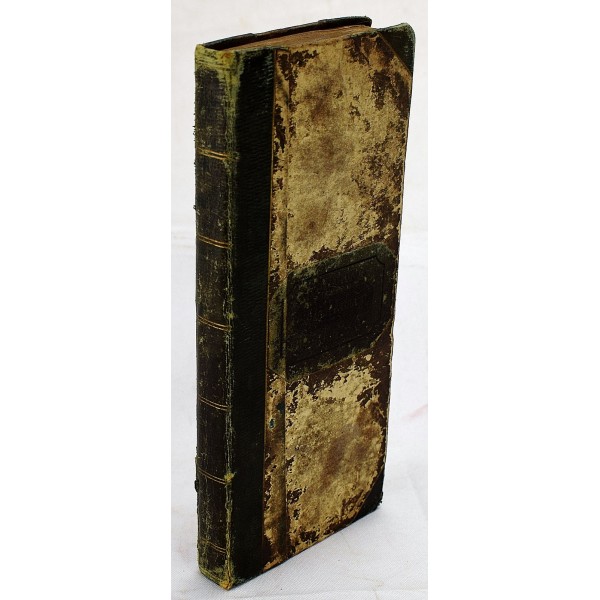 Duncan's itinerary of Scotland : containing the roads through Scotland, and the principal roads to London : with the gentleman's seats, and other remarkable objects, on each road : with an appendix containing some account of the canals, lakes, mountains, harbours, and romantic scenery, deserving of the traveler's notice : with a map of Scotland
James Duncan, Scotch bookseller.
Glasgow : Printed for Andrew and John M. Duncan ... ; London : Longman & Co., and Gale and Fenner, 1816
3rd edition. 22 x 9 cm. Bound in publisher's green half sheep binding, over worn boards. xix, 81, 83, [2], 43, [1] pages. Front map of Scotland has a tear at the anchor and is worn. The itinerary and the observations are on opposite pages, with duplicate paging, 1-81. Originally published as: The Scotch itinenary, 1805.