Deutsche Burgen. 2 volume set.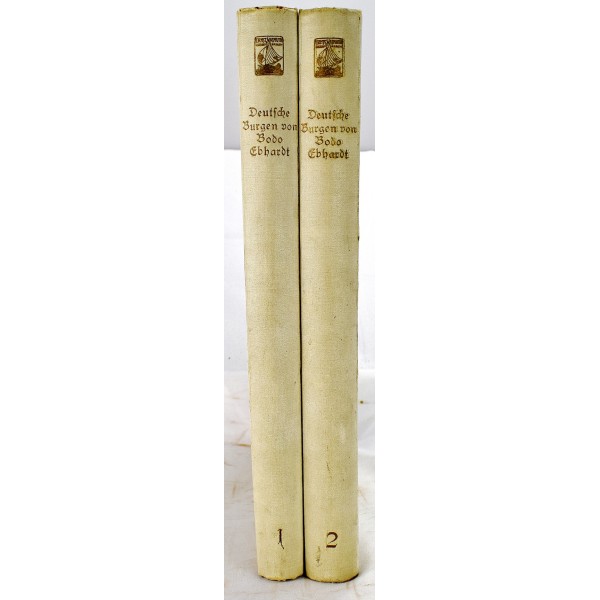 Deutsche Burgen. 2 volume set.
Bodo Ebhardt
Berlin : Verlag von Ernst Wasmuth A.-G., 1898
Folio, 39 cm. 1898-1907. 10 parts bound in 2 volumes. viii, 240 pp.; 241-496 pp,; illustrated with plates and figures. Hardcover. Good binding and cover. Minor soiling and rubbing to boards. Clean, unmarked pages.
Ebhardt's extensive monograph on German castles. Ebhardt was the architect of the German emperor and king of Prussia William II. He directed the reconstruction and restoration of several German Castles.
This is an oversized or heavy book, which requires additional postage for international delivery outside the US.