Denkmaler Agyptischer Sculptur (3 volumes)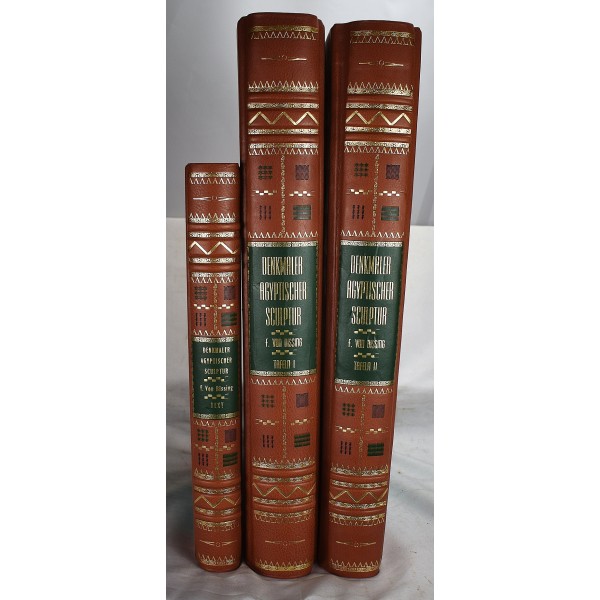 Denkmaler Agyptischer Sculptur (3 volumes)
Friedrich Wilhelm von Bissing
Munich: F. Bruckmann, 1914
3 volume complete set. Quarto text volume and two folio atlas volumes, 51 x 40 cm. Rebound in fine modern morocco with marbled end pages. 149 gorgeous photogravure plates. Title pages have perforated library stamps. One plate has an ink stamp on the margin. Otherwise, free of markings, plates clean and attractive.
Bissing was an imminent German Egyptologist. He was instrumental in the development of the "General catalog" of the Cairo Museum. Additionally, he led the excavation of the Sun Temple of Nyuserre Ini at Abu Gorab.
This is an oversized or heavy book, which requires additional postage for international delivery outside the US.