Constitutiones Ordinis Fratrum Eremitarum Sancti Augustini: Nuper Recognitae, & in Ampliorem Formam ac Ordinem Redactae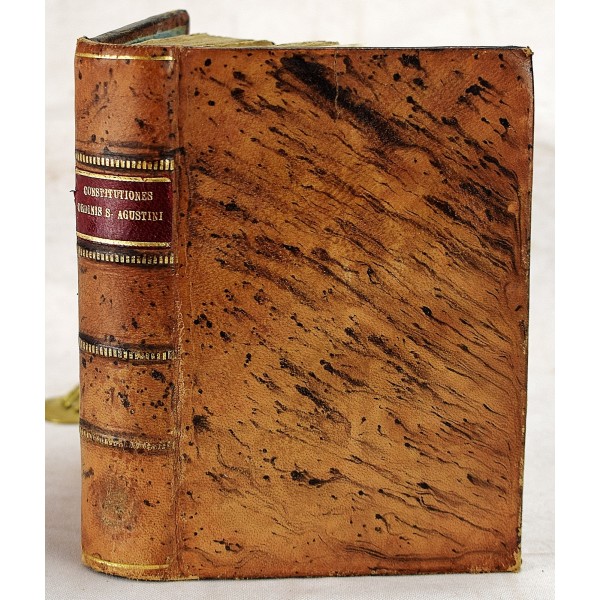 Constitutiones Ordinis Fratrum Eremitarum Sancti Augustini: Nuper Recognitae, & in Ampliorem Formam ac Ordinem Redactae
Pedro Ocharte; Augustinians.
Excudebat Petrus Ocharte (Pedro Ocharte), 1587
[Early Mexican Imprint: Mexican Incunabula] "An excessively rare production of the Mexico press of the sixteenth century" - Sabin 57519. A defective copy, lacking leaves, including the title. Collated: 9-225, [39 of 43] leaves. Woodcut on verso of leaf 9. Restoration to first leaf (remounted) and final index page (corrosion). Marginal worming. Dampstaining to some of the final index leaves. Rebound in modern Spanish calf. Fine binding. Refs: Garcia Icazbalceta 98; Medina, Mexico 105; Palau 59840; Wagner, Mexican Imprints in the Huntington Library 98.
Printing in the Americas began in Mexico city in 1539. This rare early Mexican printing of the regulations of the Order of St. Augustine was first published in 1556.