Character Sketches or, The Blackboard Mirror: A Series of Illustrated Discussions, Depicting those Peculiarities of Character which Contributed to the Ridicule and Failure, or to the Dignity and Succcess, of Mankind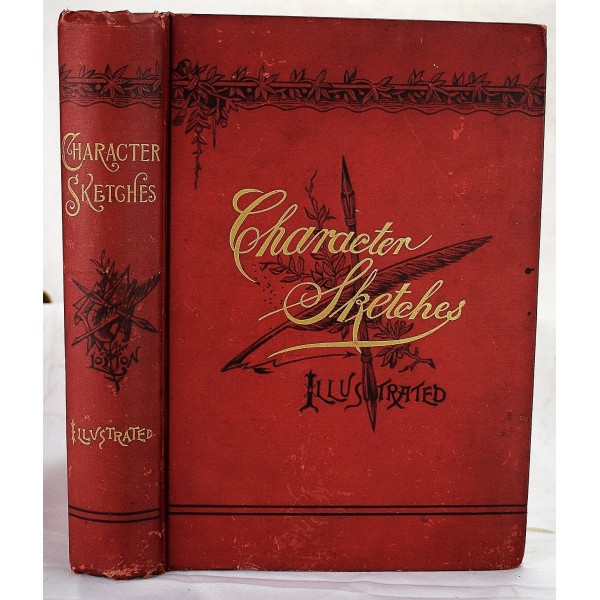 Character Sketches or, The Blackboard Mirror: A Series of Illustrated Discussions, Depicting those Peculiarities of Character which Contributed to the Ridicule and Failure, or to the Dignity and Succcess, of Mankind
George A. Lofton, A.M., D.D.
Percival & Holt Publishers, 1898
Bound in publisher's red cloth. Gilt lettering. Floral end pages. Hardcover. Good binding and cover. Generally clean. Interesting chapters include: Whipping the Devil Around the Stump, Delirium Tremens, Profanity, The Drunkard's Last Offering, A Fight With Conscience, Little and Big End of Life's Horn. 454 pages including plates, frontispiece (portrait), 25 cm.