A Tramp Abroad, Mark Twain, 1880, First Edition, Second State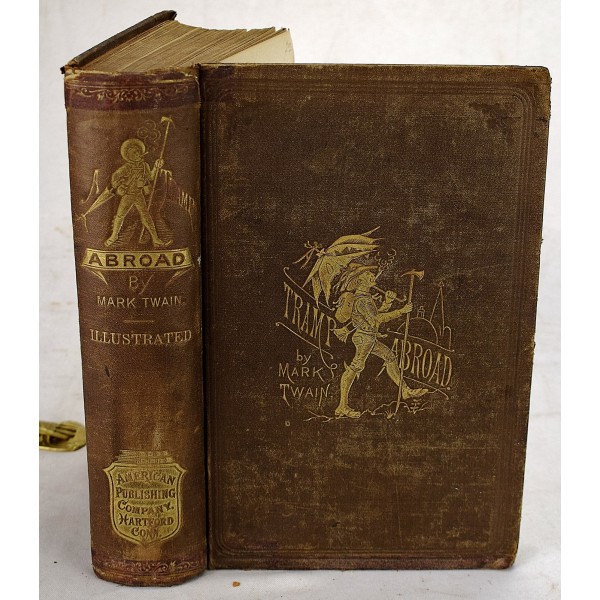 A Tramp Abroad, Mark Twain, 1880, First Edition, Second State
Mark Twain; CLEMENS, Samuel L.
American Publishing Company, 1880
First edition, 2nd state. Bound in publisher's brown cloth. Gilt image of of a mountaineering tramp on spine and front. Hardcover. Minor shelf wear. xiv,[16]-631,[1] pp.; engraved portrait frontispiece and additional frontispiece, "Three hundred and twenty-eight illustrations." First edition of Twain's trip through the Black Forest and the Alps. Note: Second state indicators: Titian's Moses, engraver name present to frontis. portrait of Twain (some foxing to portrait), with Tissue-guard present. BAL 3386.