History of Chester County. Pennsylvania. with Genealogical and b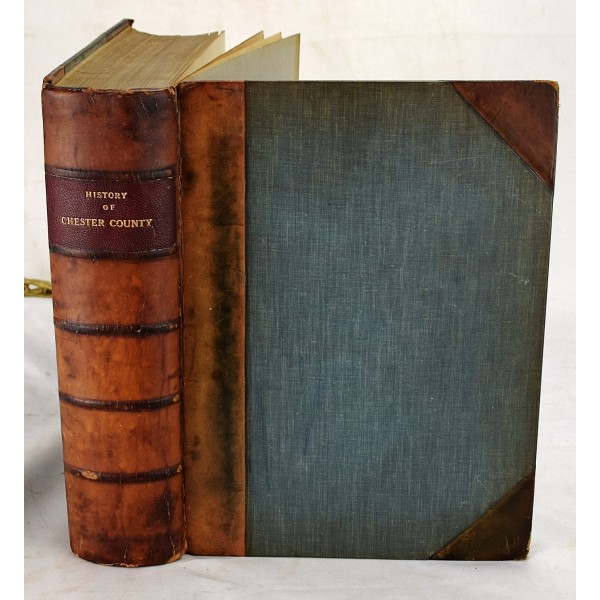 History of Chester County. Pennsylvania. with Genealogical and b
Futhey. John Smith. 1820-1888.
Philadelphia, L. H. Everts, 1881.
[Rare First Edition Chester County History, in an attractive leather binding.] Rebound in 3/4 leather over blue linen boards. Corners slightly bumped. Pages clean and unmarked. 782 pages, xliv pages, [340] pages plates : illustrations ; 30 cm. Appendix contains Roster of Chester Co. in the Civil War. pp. xliv.
"Officially created by William Penn on 25 November 1682, along with Philadelphia and Bucks County, Chester County was one of the first established counties in the Pennsylvania Province. The first section of the book, [vol. 1], is a general history of the county dealing with such topics as: religion, education, agriculture, masons, mills, banks, judges, country officials, lawyers, doctors, etc. The second section of the book, [vol. 2], provides over three hundred pages of brief genealogical and biographical sketches of county residents."--Vol. 1, p.[4] of cover.