Atlas of Fifteen Miles Around Washington, Including the County of Prince George, Maryland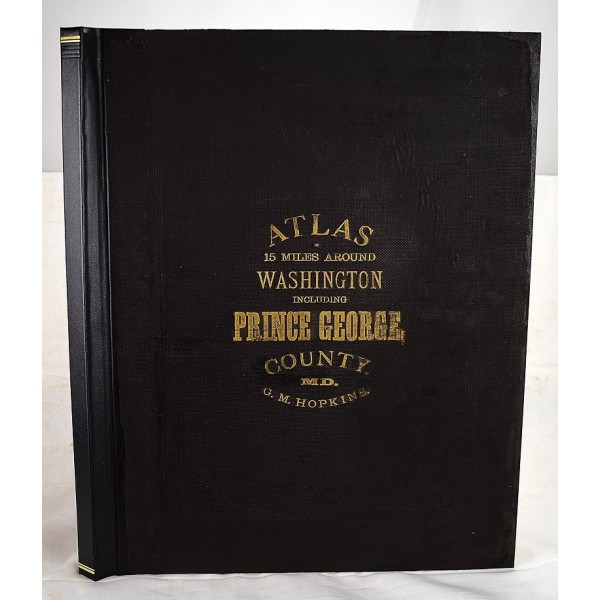 Atlas of Fifteen Miles Around Washington, Including the County of Prince George, Maryland
Griffith Morgan Hopkins, Jr.
G. M. Hopkins and Co., 1878
[Rare 19th Century Maryland / Northern Virginia / Washington DC Atlas] Note: Sold-as-is, with all faults. Small folio. Held in modern, black cloth solander case. Original boards, rebacked on cloth. 69 hand-colored maps (41 single or double-page, 28 partial-page). Some loss / chipping to the margins of a number of the pages. A few of the pages have marginal tears into the map area. Maps repaired with archival tape. Some staining. LeGear L1539; Phillips 1499.