Art du Cirier [and] Art du Chaufournier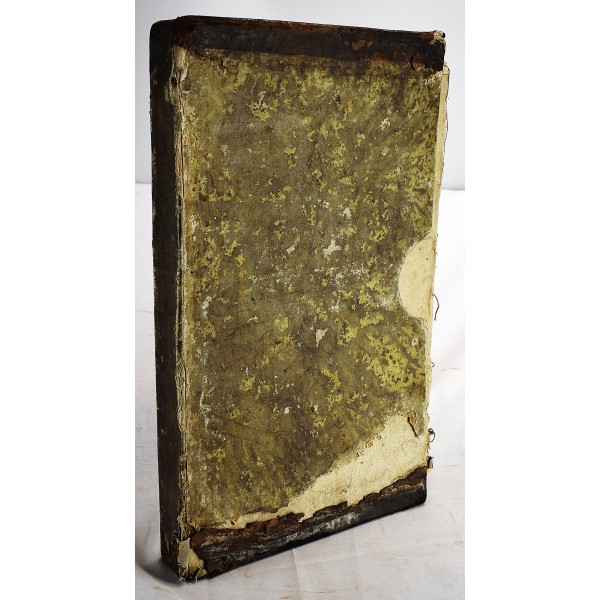 Art du Cirier [and] Art du Chaufournier
Henri-Louis Duhamel du Monceau Charles-Rene Fourcroy de Ramecourt;
Paris: Academie Royale des Sciences, 1762
Two volumes on the Art of Candle-Making and Lime Kilns from the Descriptions des Arts et Metiers. Folio. Both volumes disbound in original paper wraps in contemporary slipcase. 113 pp., 8 plates; 74 pp., 15 plates. Lacking spines, shaken. Marginal dampstaining to plates, scattered foxing. Art du Cirier lacking title page. Library stamps to title pages, final text page and verso of final plate. Brunet II, 618-19.
Description des Arts et Metiers was published roughly the same time as Diderot's great "L'Encyclopedie," these volumes are larger than those making up that better-known publication, and the cuts here are even more striking that those in the Diderot, which includes some plagiarized illustrations taken from the present series. Sponsored by the Academie Royale des Sciences of Paris, this undertaking "constituted an effort to present a scientific picture of all the industrial processes employed in France in the 18th century. Since no corresponding survey was carried through in any other country at so early a date and since this one in France anticipated but briefly the industrial changes commonly associated with the phrase, 'the industrial revolution,' these volumes are worthy of particular notice. In a sense, they portray the maxima of skills attained at the end of a social period, the age of the handicraftsman." (Cole and Watts)
This is an oversized or heavy book, which requires additional postage for international delivery outside the US.