American Cottages Consisting of Forty-Four Large Quarto Plates, Containing Original Designs of Medium and Low Cost Cottages, Seaside and Country Houses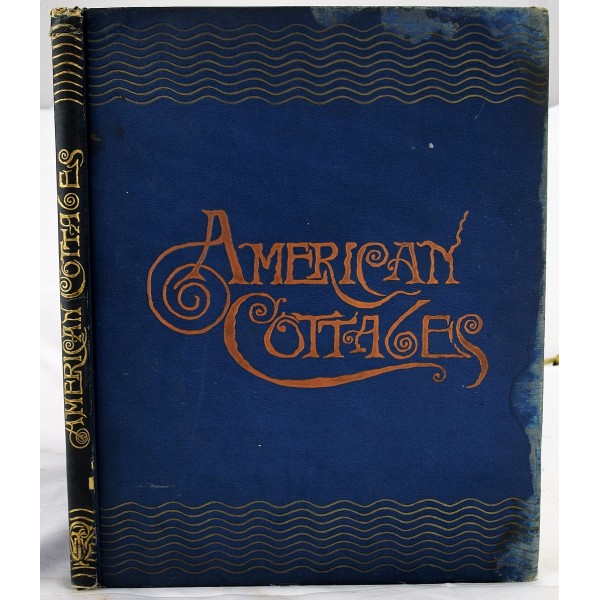 American cottages consisting of forty-four large quarto plates, containing original designs of medium and low cost cottages, seaside and country houses ; also, a club house, pavilion, school house, and a small seaside chapel ; together with a form of specification for cottages, all in the latest prevailing styles, from the drawings of a number of prominent architects, thus securing a great variety of plans and diversity of treatment, and offering the largest opportunity for selection.
William T Comstock
New York : William T. Comstock, 1883
Bound in publisher's blue cloth. Cover wear and some damp staining to corners and edges. [5] pages, 43 plates, [4] pages : illustrations. All edges red. Book plate of William L. Connell. Connell was a mayor of Scranton (1893, 1903). His family owned the Scranton Republican & Tribune. <br> From the estate of Jim Graham, former Washington D.C. City Council Member (1998-2014). Graham was head of Whitman-Walker Clinic (1984–1999) and a noted gay community pioneer.