Aesop's Fables (Signed)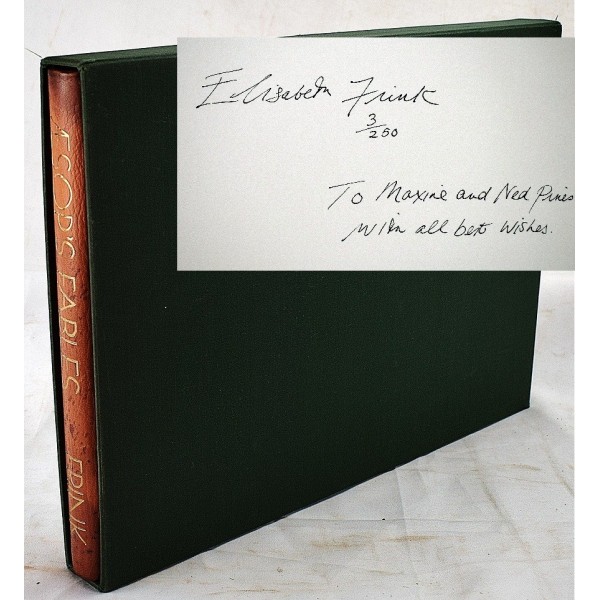 Aesop's Fables (Signed)
Aesop.; Elisabeth Frink; Mansell, London.
London : Curwen Press for R. Alistair McAlpine & Leslie Waddington Prints, 1968
[Artist Book: Signed, Limited Edition] Oblong folio; 28 x 40 cm. Limited edition, No. 3 of only 250 copies. Bound in publisher's morocco in tangerine and gold. Green cloth slip case. Fine binding by Mansell. [106] leaves: illustrations. Includes 4 signed original lithographs. 46 illustrations printed in 2 colours, uncut and unopened. Additionally inscribed by Frink, to Ned Pines, a noted publisher. Clean, unmarked pages. Printed on Zerkall Button paper by the Curwen Press. "This selection from the Fables which by tradition are attributed to Aesop were included in Murray's 1897 edition."
This is an oversized or heavy book, which requires additional postage for international delivery outside the US.