A manual of yacht and boat sailing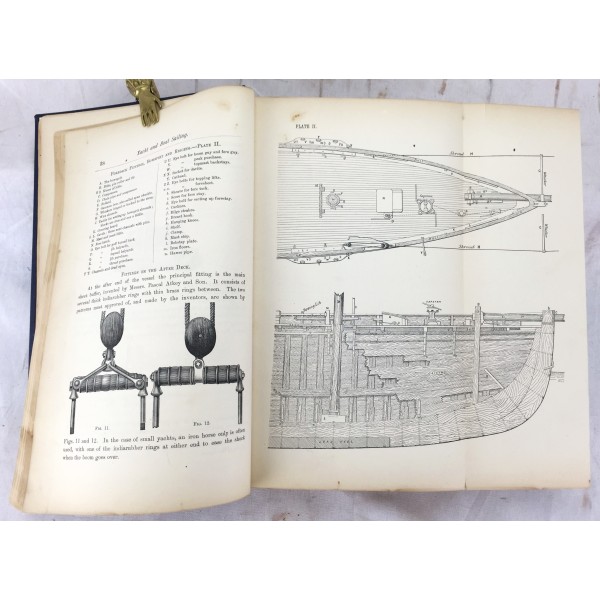 A manual of yacht and boat sailing
Dixon Kemp
London : H. Cox, 1886.
5th ed. xi, 676 pages, 100 leaves of plates (some folded) : illustrations ; 28 cm. Bound in modern cloth. Fine binding and cover. Internally quite nice. Outer edge spained.
Dixon Kemp (1839–1899), a British naval architect, was a founder of the Yacht Racing Association (Royal Yachting Association). He was a founder of Lloyd's Register of Yachts. Kemp was an authority on the design of yachts and yacht racing. Firecrest (1892) was used by Alain Gerbault in his solo circumnavigation of the globe, and was the vessel he sailed to win the Blue Water Medal in 1923. His Amazon is still afloat and made a Trans-Atlantic crossing in 2011. The British Admiralty ordered copies of his Yacht and Boat Sailing supplied to the Navy. (NYT 1899 Obit) This is an oversized or heavy book, that requires additional postage for international delivery outside the US.