A Journey in the Seaboard Slave States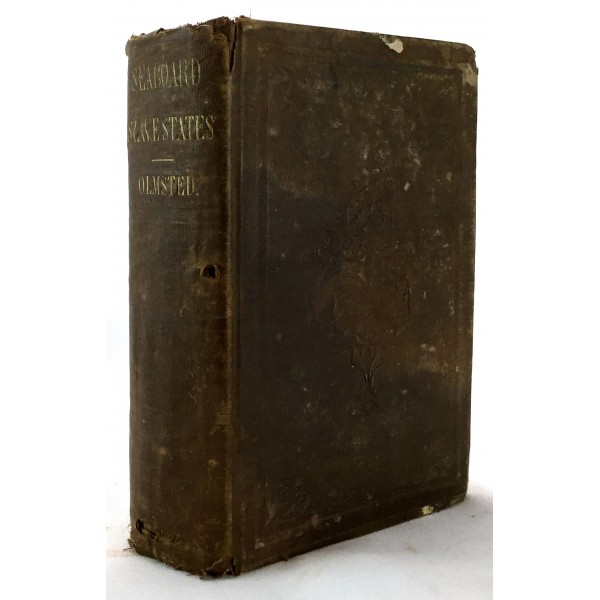 A Journey in the Seaboard Slave States, with Remarks on Their Economy
Olmsted, Frederick Law.
dIX & eDWARDS, 1856.
Bound in publisher's brown blind stamped cloth. Hardcover. Minor fray to head and tail of spine edge. Binding slightly shaken, one quire uneven. xv, 723 p. : ill. ; 19 cm. Pages generally clean. (There is a small stain on p. 531, and a note on the half title). Howes O-78.