A History of the Civil War, 1861-65 and the Causes which Led Up to the Great Conflict (16 volume set + 10 extra volumes, 26 total volumes)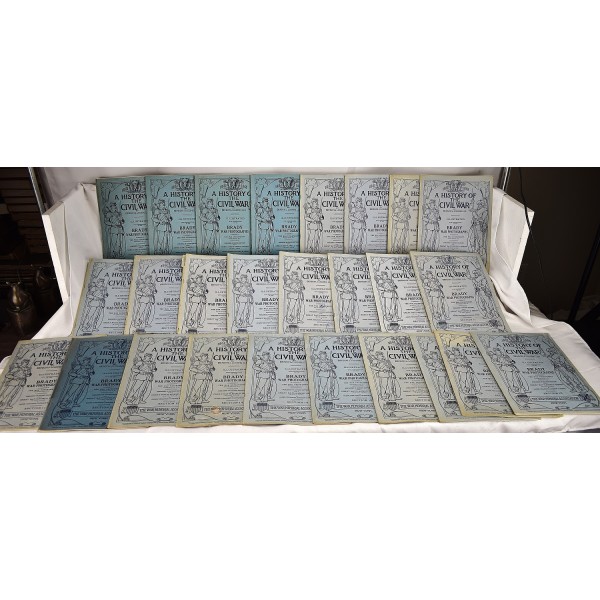 A History of the Civil War, 1861-65 and the Causes which Led Up to the Great Conflict (16 volume set + 10 extra volumes, 26 total volumes)
Benson John Lossing; Mathew B. Brady.
New York : The War Memorial Association, 1912
Complete in 16 parts. Important note: Additionally includes 10 duplicate volumes, for a total of 26. All volumes staple bound, in publisher's blue printed wraps. Includes illustrations, maps, portraits ; 32 cm. Each part includes a frontispiece printed in color. Some shelf wear, creasing, but issues generally sound and clean. Contains "a chronological summary and record of every engagement between the troops of the Union and of the Confederacy and showing the total losses and casualties together with war maps of localities compiled from the official records of the war department ; illustrated with facsimile photographic reproductions of the official war photographs taken by Mathew B. Brady." The ten duplicate volumes include: Volume 6, 7, 8, 9, 10, 11, 14, 15, 16, 16.