A History of Architecture (Signed)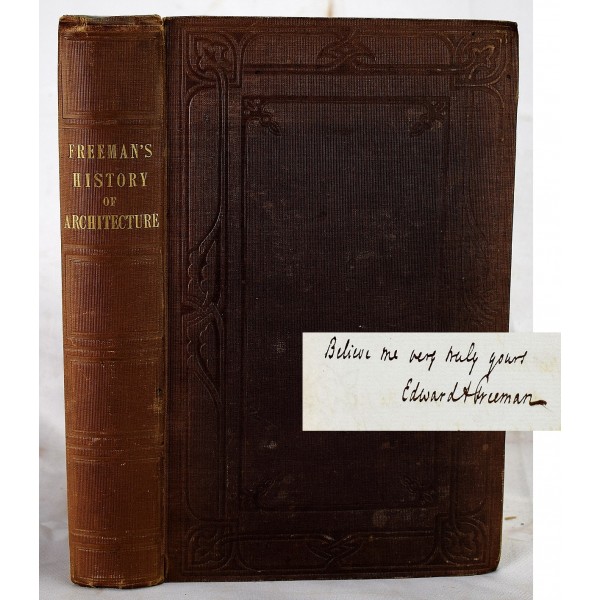 A History of Architecture (Signed)
Edward A. Freeman, Late Fellow of Trinity College, Oxford.
London: Joseph Masters, 1849
[Interesting Copy] Includes 3 page letter from the author, Edward Freeman, as well as a signed, card with an illustration of the Church of St. George (dated 1850) by Edward Freeman. 24 cm. Bound in publisher's cloth. Contemporary brown cloth binding by Remnant & Edmonds, London. Hardcover. Good binding and cover. xxviii, 456 p. + ads. Illustrated frontispiece. Clean, unmarked pages. Edward Augustus Freeman (Oxford) was an important English historian and architectural artist. Autographed by author.