A General History of Music, from the Earliest Ages to the Present Period. To Which Is Prefixed A Dissertation On The Music Of The Ancients. (4 volume set)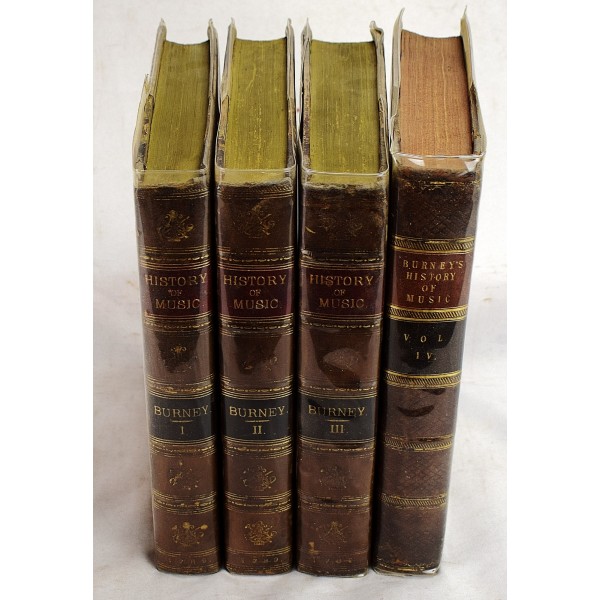 A General History of Music, from the Earliest Ages to the Present Period. To Which Is Prefixed A Dissertation On The Music Of The Ancients. (4 volume set)
Charles Burney
London printed for the author : And sold by Payne and Son ; Robson and Clark ; and G.G.J. and J. Robinson, 1789
4 volume set. Bound in contemporary 3/4 leather over marbled boards. Marbled end sheets. Some of the boards held by a flexible plastic brodart cover folder. Text in English, with some references and lyrics in Greek, Latin, French and Italian. Refs: ESTC: T149622. New Grove 3:491. Brunet I, 1411.
Engraved bookplate of Jay C. Freeman (purchased 1924). Earlier signature of John Towers, Manchester, 1886. Oxford-styled stamp of J. Meadowcroft.
This is an oversized or heavy book, that requires additional postage for international delivery outside the US. First published 1776.